"There's nothing like summer in the city." That's what Aaron Burr says in Hamilton.
He may not have actually been talking about Buffalo, but there really is nothing like a summer spent in our favorite city.
Buffalo is ripe for exploring and enjoying the longer summer days, and everything from concerts to fireworks to all manner of festivities are on the summer agenda.
We've put together some of our favorite options for summer in Buffalo.
1. Soak in the Sounds of the Buffalo River Fest Park 2019 Summer Concert Series
Ready for some easy listening music to wind down your summer evenings? The Buffalo River Fest Park 2019 Summer Concert Series will give you your fill of musical performances with a show every Wednesday night through Sept. 4. Featured bands include Crash Cadillac, The Kensingtons, Wide Right and West of the Mark.
The shows are BYOCAB – bring your own chairs and blankets – and are held at Buffalo River Fest Park (249 Ohio Street) starting at 6:30 p.m. Refreshments are available for purchase at the events.
2. Explore the Wilderness at Allegany State Park.
One of the largest forested areas in New York State, Allegany State Park has an amazing number of summer activities on tap.
Enjoy all-natural activities like hiking the gorgeous trails, swimming or kayaking. Or, put together a team activity by playing horseshoes, baseball, volleyball or tennis at the park's well-appointed facilities.
Campers can take advantage of on-site cabins and campgrounds. Or, if you're planning a day trip to this park that's also known as "The wilderness playground of Western New York" as part of your overall stay in the Buffalo area, local hotels in the Ellicottville area are a convenient short drive away.
3. Bow to the Bard at Shakespeare in Delaware Park.
It might not be A Midsummer Night's Dream, but a night of open air theatre and balmy summer weather certainly sounds dreamy to us.
Shakespeare in Delaware Park is a long-standing Buffalo tradition, and has provided theatre apprenticeship opportunities for SUNY Buffalo students for more than 40 years. This summer, the troupe will present The Tempest (June 20 – July 14) and Love's Labour Lost (July 25 – Aug, 18).
Shows begin at 7:30 p.m. on Shakespeare Hill in Delaware Park (next to Hoyt Lake and behind the Rose Garden, off Lincoln Parkway near the Albright-Knox Art Gallery).
4. Take a Trek at Tifft Nature Preserve.
The Tifft Nature Preserve is an urban oasis comprising more than 250 acres of restored animal habitat and more than five miles of boardwalk trails. Designated an "Important Bird Area" by the Audubon National Society, Tifft offers a wonderful opportunity to reacquaint yourself with the beauty and majesty of our native wildlife.
While guests can explore the Tifft Nature Preserve at any time, guided treks are offered on some Sunday afternoons during the summer; interested participants can find dates on the Tifft Nature Preserve monthly events calendar.
5. Harvest Some Memories with a Summer Fruit Picking Excursion.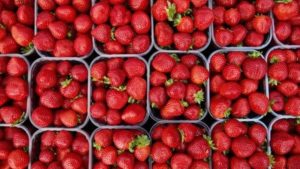 When you go on a summer fruit picking trip, you get double benefits. You enjoy the fun and good memories made on the trip, and you have the opportunity to enjoy the literal fruits of your labor.
Berry farms and orchards abound in the Buffalo area; blackberries, strawberries, raspberries and more are typically available to gather during the summer months. At some of the locations, including Awald Farms' U Pick Berry Farm/Farm Market, you can also enjoy lunch onsite and cool off with a refreshing beverage or an ice cream treat.
6. Watch the Buffalo Bisons Take the Field.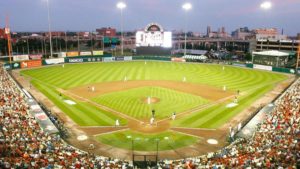 No true American summer would be complete without a trip to enjoy America's pastime, baseball. The local minor league team, the Buffalo Bisons, take the field throughout the summer, but the Independence Eve Celebration is the most highly anticipated matchup.
In addition to the July 3 game, against the Lehigh Valley Iron Pigs, the Buffalo Philharmonic Orchestra will perform in accompaniment with a fantastic fireworks show.
7. Enjoy the Acoustics of the Lewiston Jazz Festival.
The Lewiston Jazz Festival (Aug. 23 and 24) is Western New York's largest jazz festival, and, best of all, it's free to the public. Guests are invited to enjoy performances by more than 150 musicians. Festival headliners are Grammy-nominated jazz singer Roberta Gambarini and Grammy nominated pianist Monty Alexander, and fans will want to reserve priority seating to enjoy their evening shows.
During the day, guests can also enjoy shopping at the event's jewelry show, sampling local culinary delights and wines, and shopping in the Lewiston shops.
8. Picnic and Play at Niagara Falls.
There are plenty of roadside stands en route to the falls where you can grab fresh local produce, then enjoy a picnic with your loved one at one of the nearby parks before visiting the US' most romantic tourist location.
If you're in the area in late July, the Niagara Wine Festival is a great opportunity to sample all the area's best offerings. Cap off your weekend with a stay at The Giacomo, one of the loveliest hotels in the region, to fully embrace the romance of the Niagara Falls area.
9. Sail Away on the Spirit of Buffalo.
Technically, you might not be sailing away, just enjoying an outing on Lake Erie, but you'll technically leave your troubles behind by taking an excursion on the Spirit of Buffalo.
The 73-foot coastal sailing vessel is the only square rigged, topsail schooner sailing out of the Historic Buffalo Harbor. Interested guests can take a day sail or evening sail on the schooner. And, if you're looking for a more unique experience, there's a pirate sailing option and a Wine in the Wind.
Summer is the perfect time to take in the beauty of Buffalo. And the best thing about it? You can spend a day, a week, a month or even longer in Buffalo and never run out of interesting and enjoyable things to do.