Main Content
Ellicott Development is a full service real estate management and development company with over 40 years of experience in Buffalo, Upstate New York and Western Pennsylvania. For all your commercial or residential needs, we'll use our extensive resources to help you find or develop the property that's just right for you.
Latest News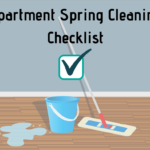 Spring cleaning: A healthy tradition for body, mind and bankbook. Keeping spring cleaning green is especially important in an apartment where quarters can be close. If you choose environmentally friendly cleaning supplies and take a fresh-air focus, you can avoid respiratory or skin irritation while cleaning, according to House Logic. By dividing up your spring cleaning […]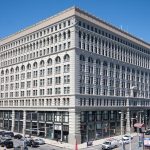 Reasons to work with a commercial property specialist Buffalo's commercial real estate market continues to thrive. Agents report that office buildings, warehouses and factories remain in high demand, according to The Buffalo News. If you want to buy or lease space for your business, it's wise to find a realty agent who specializes in commercial properties. […]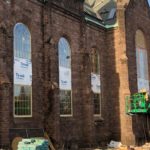 Windows are going in at the former Our Lady of Lourdes church on Main Street, south of Best Street. The change so far is impressive. The church is being transformed by Ellicott Development into a mix of retail, restaurant, commercial office and residential uses.