Main Content
Ellicott Development is a full service real estate management and development company with over 40 years of experience in Buffalo, Upstate New York and Western Pennsylvania. For all your commercial or residential needs, we'll use our extensive resources to help you find or develop the property that's just right for you.
Latest News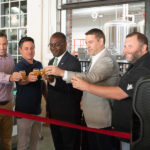 Resurgence Brewing Co. held its much anticipated Ribbon Cutting Ceremony for its new location at the Cooperage on Chicago St on July 11th. Resurgence Brewing Co. is a craft brewery and taproom that focuses on unique flavors and classic styles. They believe in not only crafting delicious and tasty brews, but also in creating an […]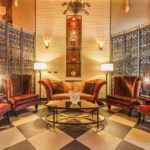 If you are visiting the city of Niagara Falls its quite likely you are there to at least see Niagara Falls itself. And while there are a number of hotels one could stay in, there is nowhere quite like The Giacomo hotel – billed as a luxury boutique hotel and within easy walking distance of Niagara Falls.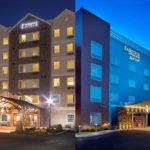 Traveling to Buffalo to visit your child at school or start a new job as a department head at the University at Buffalo? No matter what the cause is to be a part of UB's north campus, Ellicott Hotels is your number one travel destination. Located only 1 minute, that's right only 1 minute, from […]