Main Content
Ellicott Development is a full service real estate management and development company with over 40 years of experience in Buffalo, Upstate New York and Western Pennsylvania. For all your commercial or residential needs, we'll use our extensive resources to help you find or develop the property that's just right for you.
Latest News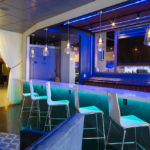 MTK Prime, located in the Wyndham Garden in Williamsville, is expanding! A new addition to the bar is currently under construction and will soon be ready to serve up drinks. The expansion will bring a portion of the bar outside of the restaurant and into the hotel lobby, allowing guests a convenient and low-key option […]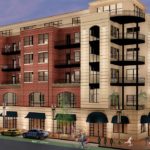 The joined talents of Sinatra & Company Real Estate and Ellicott Development Company are preparing for the transformation of the former Women and Children's Hospital of Buffalo. The sprawling campus, expanding over almost 8 acres, with over 600,000 square feet, across 8 distinct structures, will be rewoven into the existing neighborhood fabric. It will become […]
Eleven days into the New Year, and Sinatra & Company Real Estate and Ellicott Development Company have announced that it has awarded the planning and design process at the former Children's Hospital site to Wendel Companies, Carmina Wood Morris and Silvestri Architects, so that they can get moving on initial projects, which will soon be available for public review.