Whether you need a quick snack or simply crave the taste of home, Buffalo Business District has plenty of food delivery restaurants to satisfy your cravings. You can order your choice cuisine and get it without leaving your desk using your mobile phone. The eateries offer a wide variety of dishes, including American, Italian, and Chinese foods. Here are our picks for the best food delivery restaurants in Buffalo, NY.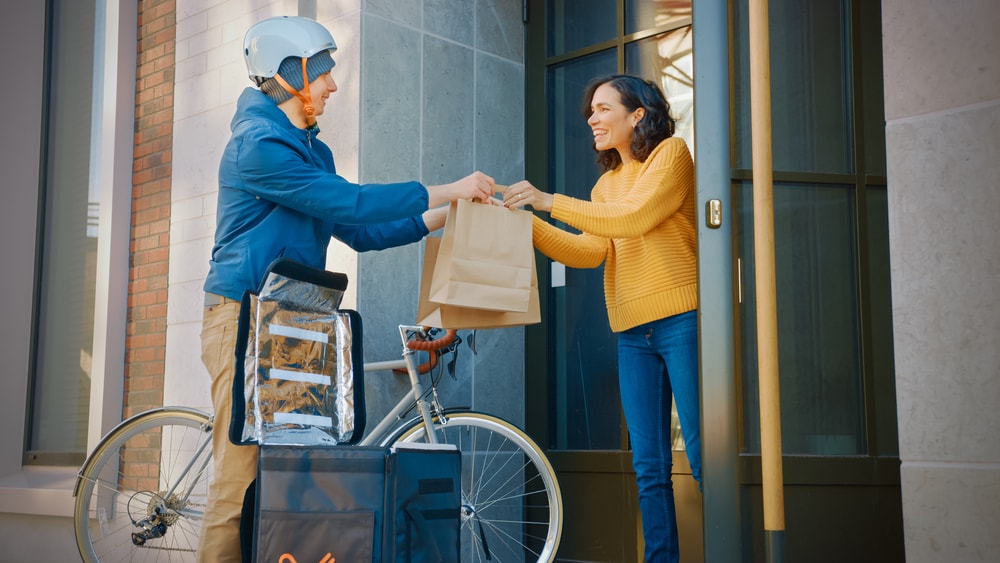 All the Food Choices You Can Think of in the Buffalo Business District
Buffalo Business District provides an impressive selection of cuisines to enjoy with friends and family. Are you looking for chicken wings or perhaps duck confit? Know that there's something to suit your tastes in the region. Some of the top cuisines include:
American

Asian

Chinese

Italian

Japanese

Mediterranean

Mexican

Pakistani

Middle Eastern

Vietnamese

Southern

Seafood

Pasta

BBQ

Bagels

Vegan

Vegetarian

Halal
Sample of Restaurants to Enjoy
Here are some of the top food delivery restaurants in the Buffalo Business District that bring delicious food right to your doorstep:
Marco's Italian Deli
Your search for a delicious Italian meal in an authentic setting ends at Marco's Deli. This restaurant has all your favorites, including salads, burgers, and grilled chicken sandwiches. Marco's also offers beverages such as soda and sweet tea to satisfy your sweet tooth.
Dinosaur Bar-B-Que
Dinosaur Bar-B-Que is a perfect destination for anyone looking for quality food and good times in downtown Buffalo. The restaurant features a wide selection of sauces to complement its various entrées. They also have a full bar that lets you and your friends enjoy drinks.
Picasso's Pizza
Located at 6812 Transit Rd, Picasso's Pizza is an essential business district restaurant that provides takeout and food delivery services for all of your treasured Italian pizzas. If you are a picky eater, they even offer a special vegetarian-friendly menu to please your palate.
Jack Rabbit
Conveniently located on Delaware Avenue, Jack Rabbit is an excellent choice for anyone looking to order breakfast or lunch in Buffalo, NY. Whether you're craving chicken noodles or need one of their signature sandwiches, it's always easy to get quick food from them before you start your next business.
Street Asian Food
Famous for its Burmese flat noodle and general Tso tofu, Street Asian Food caters to anyone looking for different Asian delicacies. Their full menu includes some more familiar items like chicken and beef, as well as exotic dishes like Pad Thai or stir-fried noodles.
Food Delivery Apps
Buffalo, NY, residents use various apps to order food from their favorite restaurants. Here is our list of the best five food delivery apps in this part of Western New York for contact-free delivery:
appétit.

appétit

is the modern time food delivery app that offers a user-friendly experience. Guided by the "customer first" slogan, it is the best option for foodies looking for a convenient place to cool their hunger.

Grubhub.

Grubhub is arguably one of the oldest food delivery services. Judging from the period they have been serving customers, you can be sure they will make your food deliveries timely and seamless.

DoorDash.

Currently boasting a 4.6 rating on the app store, DoorDash accounts for 57% of all food delivery services. The company has partnered with several restaurants in Buffalo and other cities in New York.

Postmates.

Owned by Uber Inc., the Postmates app comes in handy when you're too busy to make it out for lunch or dinner. You can use it to order food from any restaurant or grocery store in downtown Buffalo.

UberEats.

This on-demand food delivery service eases the process of getting food from your preferred local restaurants. With the UberEats app, you can order from 100 percent of restaurants in Buffalo, NY.
Relocating to Buffalo, NY for Work or a New Start?
As you look into relocating to Buffalo, NY, our property management company can help you find the best homes and apartments in the Niagara region. By working with Ellicott Development, you can rest assured that you're connected to the best real estate options in the Buffalo area. Whatever you are searching for, be it a condo or single-family apartment, we can help you find something that meets your needs. Contact us today to learn more about quality homes in downtown Buffalo, NY.