#thisisbuffalo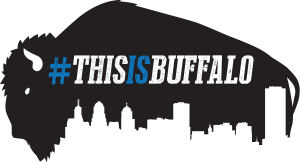 The #thisisbuffalo events highlight Ellicott Development & Ellicott Hotels' #thisisbuffalo campaign. This interactive hash tag generates buzz on the latest news and events showcasing Ellicott Development and Ellicott Hotels in the Buffalo community, active at our Summer Happy Hour Series & A City of Buffalo Artists Markets. Watch for #thisisbuffalo on social media!
---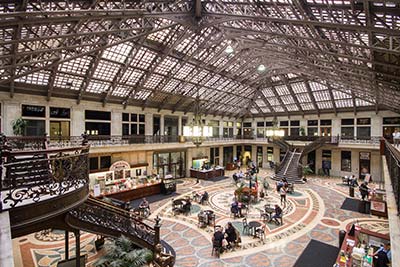 Ellicott Square Building
Did you know? The Ellicott Square Building was known as the largest office building in the world at the time of completion in 1896 – featuring 299,000 sf of office space.
The lobby of the Ellicott Square Building is home to many local businesses including:
Charlie the Butcher
The Grove
Ellicott Square Trading Company
WNY Spine & Chiropractic
Run City at Ellicott Square
We offer tabling for lunchtime vendors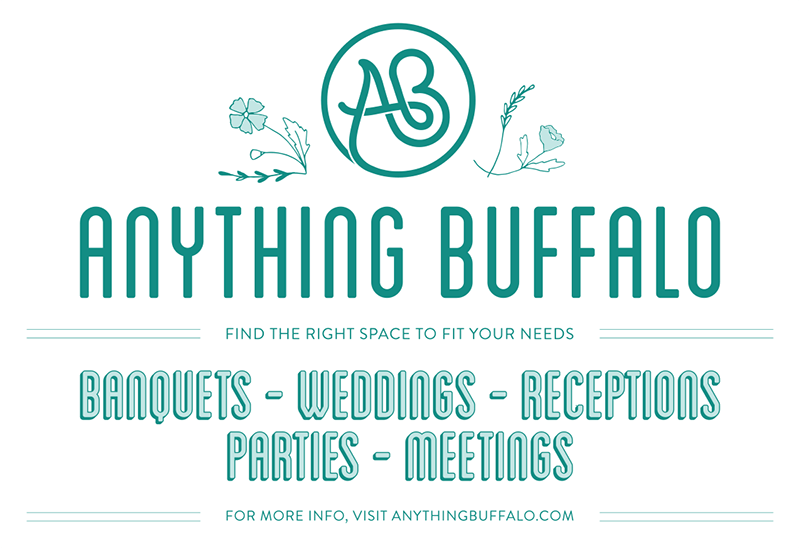 Anything Buffalo
Renting space just got easy. With spaces big and small Anything Buffalo helps you find and book space for any idea and price point. More than just meeting space, Anything Buffalo brings your idea to life.
Think pop up shops, rooftops, catwalks, birthday parties, wedding, "anything" you can dream up. Every idea gets matched to a team leader who will help you tailor your space.
Visit Anything Buffalo
(716) 348-3822
---
Meeting & Event Properties
Ellicott Development has a number of locations spread across Western New York that are perfect for meetings, events, social functions, team building and retreats. Browse our properties that are available to rent.