2018 Summer Happy Hour Series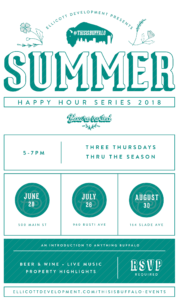 5-7pm
Thursday, August 30th- Staybridge West Seneca
---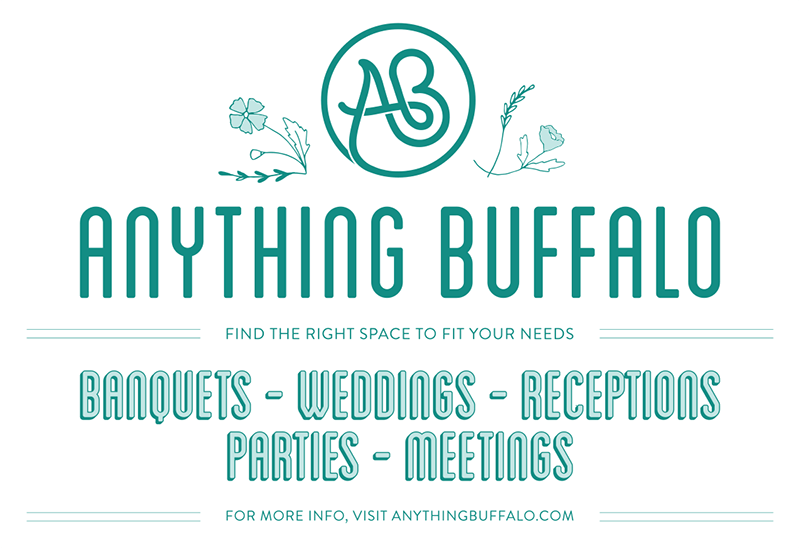 Ellicott Development is now listing short-term space rentals with AnythingBuffalo.com – Anything Buffalo is an online marketplace that connects Buffalonian to great spaces in Buffalo, NY.
---
Ellicott Development is located in the Ellicott Square Building at 295 Main Street, Buffalo, NY 14203. The Ellicott Square Building is home to many local businesses including:
EAT
Joseph's Panini Stand (M-F: 11am to 3pm)
Charlie the Butcher's Express (M-F: 11am to 4pm)
The Grove (M-F: 8am to 3pm)
Finishing Touches (W-F: 11:30am to 3:30pm)
Ellicott Square Trading Company & Deli (M-F: 6:30am to 6pm; Sat: 9am to 1pm)
HEALTH
Ellicott Square Fitness (7 days a week, 24 hours a day; sign up online)
WNY Spine & Chiropractic, PLLC (M-F: 9am-5pm)
---
#thisisbuffalo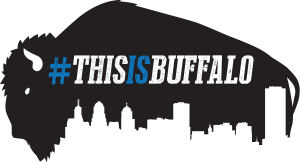 The #thisisbuffalo events highlight Ellicott Development and Ellicott Hotels' #thisisbuffalo campaign. This interactive hash tag generates buzz on the latest news and events showcasing Ellicott Development and Ellicott Hotels in the Buffalo community, active at our Summer Happy Hour Series & A City of Buffalo Artists Markets. Watch for "#thisisbuffalo" on social media!
Sign up for Event news: