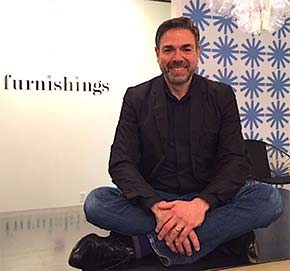 Spotlight: Joe Incao
Age: Old enough to know better & young enough to do it anyway
Business: Furnishings Gift Home & You
Location:
500 Main Street
Buffalo, NY 14202
Services:
Interior Stylist
Personal Shopping Service
Wedding Registry
Website:
www.furnishingsbflo.com
Contact:
jincao@furnishingsbflo.com
(716)381-8275
Q&A
Where did you grow up?
I grew up on the West Side, Ardmore Place right behind Lafayette High School.
How did you get into your profession?
I got my first job as a stock boy at Gutman's in the Main Place Mall when I was 16. I worked my way up into sales eventually working at L.L.Berger's before leaving for NYC. I sold at Macy's, Barney's and Ferragamo until I started my management climb. I grew through the ranks where I finished as a Senior Executive at Prada before I had the calling to move back home.
What is your greatest accomplishment so far?
Personally, my 21 years with my husband Steve. Professionally, my time at the British brand, Alfred Dunhill, on Fifth Avenue. It was the most exhilarating and rewarding part of my career.
If you could give one piece of advice to a large group of people, what would it be?
If Buffalonians want downtown to succeed and grow they must do their part. It surprises that people don't walk around and explore their surroundings. My advice? Get outside, put your phone away, and look around at the changes that are happening. Stop in the new stores and restaurants and drop a few dollars into the local economy. It'll be fun and you wont be disappointed.