Fill out the form below then click SUBMIT to email your application to Ellicott Development Company. By completing and submitting this online application, Applicant(s) hereby applies for, and offers to execute a rental agreement for an apartment offered by Ellicott Development Company. Applicant(s) hereby represent and warrant that all information and statements provided herein are true.
Statement of Non-Discrimination: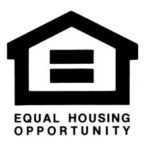 In accordance with the terms of the federal Fair Housing Act, the New York State Human Rights Law, and the County of Erie's Fair Housing Law (as filed 5/23/2018), the aforementioned housing provider offers housing and services on an equal opportunity basis without regard to a person's race, color, religion, sex, age, marital status, disability, national origin, source of income, sexual orientation, gender identity, military status, familial status, or immigration and citizenship status.
---
Application Disclosure:
This application must be signed by all adults who will occupy the apartment jointly and severally before it will be considered by Landlord. Submission of this application together with any required supporting documents and the required deposit is subject to approval by Landlord. If approved and the lease fails to sign their lease within 48 hours of an approved application the aparmtne will no longer be held for the Leasee.
By signing this application, the applicant(s) hereby authorizes Landlord and/or its Property Manager to perform a credit and criminal background check of Applicant(s) and Applicant shall enter into a Lease for aforementioned premises.