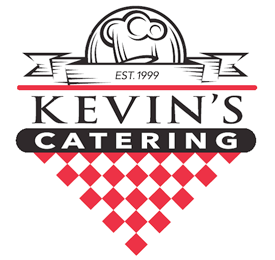 Kevin's Catering
222 West Girard Blvd.
Kenmore, NY 14217
(716) 874-4464
E-Mail
KevinsCatering.com
Facebook
Hours of Operation:
24 hours a day
7 days a week
(excluding Christmas & Thanksgiving)
Q&A
Tell us a little about your business. When did you start and what do you do?
Kevin's Catering, a family owned and operated business, has been serving the WNY area since 1999 with simple and delicious menus, exceptional service, and experienced, well-organized event planning. Kevin's Catering strives to offer their customers innovative foods from the Buffalo area. We guarantee all are products will arrive hot, fresh, and on-time anywhere in Western New York.
What is the greatest feature/accomplishment of your business?
Through hard work, never cutting corners, and customer satisfaction we have really became a recognizable name throughout Buffalo. We serve everyone from high profile clients like New Era Cap Company, Ivoclar, Viva Dent, Seneca Casino, several local breweries (including Resurgence), and more, but also work with individuals, small businesses, families, and the likes.
What charitable or philanthropic work does your business do?
I am always being approached in regards to donations and have never said no to any charitable organization or donation request.
Why did you choose to sponsor the artists market?
Because I couldn't think of a finer group of people to be affiliated with.
What is the best part about spring in Buffalo?
The fresh air and the fact that my dog doesn't mind going outside to pee.
What is your favorite thing about working and being located in Buffalo?
Catering is a timely business and I like the fact that I can be anywhere in Western New York in about half an hour. I am not exclusive to just the Buffalo area and I can cover a large distribution area and be known as a logo that controls all those markets. I am able to get anywhere from Ellicottville, Niagara Falls, Eden, Lewiston, Clarence, Akron, Java Lake, and more every day in a timely manner.
Mimosa or Bloody Mary?
Mimosa