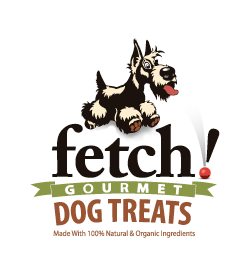 fetch! Gourmet Dog Treats
4545 Transit Rd.,
Williamsville NY
716-249-0641
Q&A
Tell us a little about your business. When did you start and what do you do?
Fetch! was founded in 2012 by Jackie Lovern. Fetch! was born out of a desire to treat her dog, Sargent Pepperoni, to something that she knew was wholesome and healthy. What started out as a hobby for her has blossomed into a thriving and growing business that serves the Buffalo region and beyond with completely all natural gourmet dog treats that are good enough for you to eat.
What is the greatest feature/accomplishment of your business?
Our continued growth is amazing to us. We love what we do and the dogs that we meet. Their humans, too!
What charitable or philanthropic work does your business do?
We routinely donate product to the SPCA Serving Erie County, we offer discounted pricing and baskets to help out local rescue groups and we give all veterans a discount as a 'thank you' for their service to our great country.
Why did you choose to sponsor the artists market?
The artists market has proven time and again that it is the premier event in the city for showcasing some of what is great about Buffalo and its people. It's a no-brainer really.
What is the best part about spring in Buffalo?
Everything comes back to life. The grass turns green, the birds are chirping, the flowers are blooming. Just watch out for the dog poop land mines in the back yard!
What is your favorite thing about working and being located in Buffalo?
The people. Hands down some of the coolest, and kindest people in the country.
Mimosa or Bloody Mary?
Coffee or Kombucha 😉