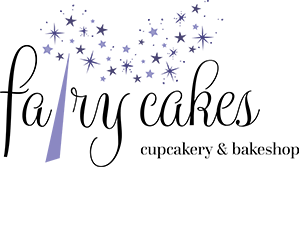 Fairy Cakes Cupcakery and Bakeshop
289 Parkside Ave
Buffalo, NY 14214
E-Mail
Website
Facebook
Instagram
Hours of Operation:
Wednesday-Saturday 10am-6pm
Sunday 11am-4pm
(716) 688.0361
Q&A
Tell us a little about your business. When did you start and what do you do?
We've been in business for 11 years; we opened our storefront 5 1/2 years ago. We're a retail bakery and make everything from scratch. We do lots of weddings and events, parties in the store, and custom orders in addition to our walk in traffic from our awesome Parkside neighborhood.
What is the greatest feature/accomplishment of your business?
We love experimenting with different ingredients and new flavors. We won Sugar Showdown on the Cooking Channel using sesame as a secret ingredient and then making cupcakes that were human and dog friendly!
What charitable or philanthropic work does your business do?
We work with lots of local organizations for fundraising events and member perks including The Zoo, The Darwin Martin House, The Olmstead Parks, TOY Theater, The Food Bank of WNY, Gateway-Longview, Shakespeare in Delaware Park, ECMC Foundation, and Ride for Roswell, among others.
Why did you choose to sponsor the artists market?
We've been to the last two markets and we just loved them. We wanted to play a bigger role in this one.
What is the best part about spring in Buffalo?
Everyone is just so darn happy to be outside again!
What is your favorite thing about working and being located in Buffalo?
The people, no question. We love our customers and being a part of all of the celebrations in their lives. We have people for whom we've made wedding cupcakes, then baby shower cupcakes, and now we're making their kids' birthday cupcakes. It's incredible to watch their families grow. Also, other Buffalo small business owners are fabulous! Everyone is supportive, collaborative, friendly, and helpful.
Mimosa or Bloody Mary?
Can we just have the champagne, straight up?