Wyndham Garden Open House
Thursday, May 3 from 5pm- 8pm
Featuring:
– Hotel Tours of Rooms & Meeting Spaces
– Food & Beverage Samples by MTK Prime
– Happy Hour Pricing at Restaurant & Lobby Bars
---
A City of Buffalo Artists Market: Spring Edition
Saturday, May 12 from 11am – 1pm
A one day artists market showcasing a mix of different 50+ vendors from around Western New York. The market offers a variety of unique and special crafts, food, and art, all in the lobby of the Ellicott Square Building. The event will also feature brunch buffet & mimosas, featured yoga class, live music and a cash bar.
Click here for more info or to sign up for brunch and/or yoga.
---
Ellicott Development is located in the Ellicott Square Building at 295 Main Street, Buffalo, NY 14203. The Ellicott Square Building is home to many local businesses including:
EAT
Joseph's Panini Stand (M-F: 11am to 3pm)
Charlie the Butcher's Express (M-F: 11am to 4pm)
Arton's Pizza
The Grove (M-F: 8am to 3pm)
Finishing Touches (W-F: 11:30am to 3:30pm)
Ellicott Square Trading Company & Deli (M-F: 6:30am to 6pm; Sat: 9am to 1pm)
HEALTH
Ellicott Square Fitness (7 days a week, 24 hours a day; sign up online)
WNY Spine & Chiropractic, PLLC (M-F: 9am-5pm)
---
#thisisbuffalo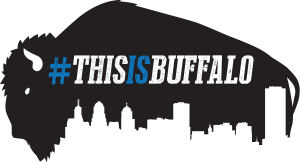 The #thisisbuffalo events highlight Ellicott Development and Ellicott Hotels' #thisisbuffalo campaign. This interactive hash tag generates buzz on the latest news and events showcasing Ellicott Development and Ellicott Hotels in the Buffalo community, active at our Summer Happy Hour Series & A City of Bufalo Artists Markets. Watch for "#thisisbuffalo" on social media!
Sign up for Event news: