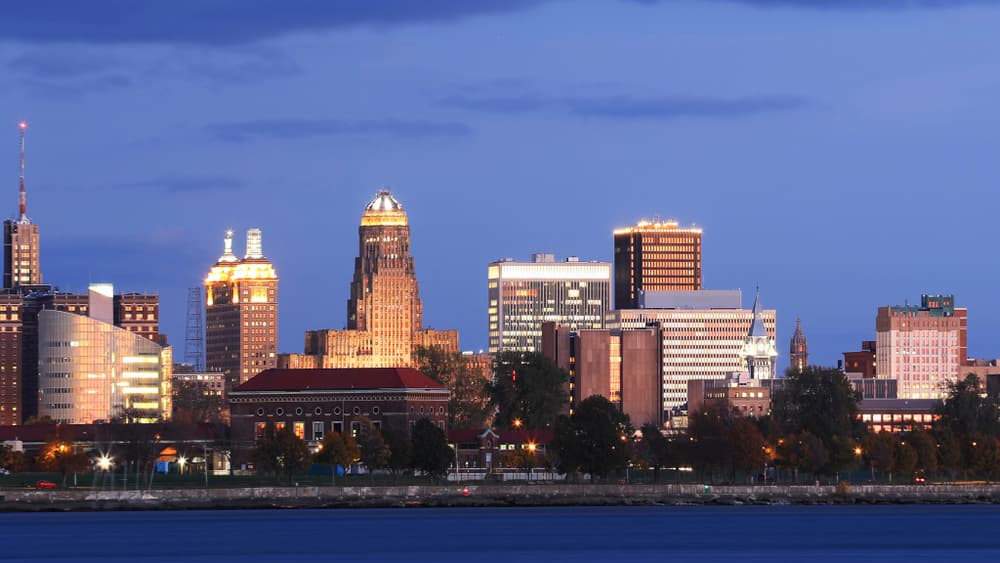 A good picnic experience by the water is hard to resist. Watching the waves, the clouds, birds, and all that nature offers is therapeutic. One of the best places to experience this is within New York State, which borders the Atlantic Ocean on one side and hosts plenty of rivers and lakes. If you are looking for an exceptionally superb experience in the state, you can head over to Buffalo city, which is at the head of the Niagara River and sits on the eastern end of Lake Erie.
With such epic water bodies, there is no shortage of waterfront restaurants in the city where local and foreign tourists can continue enjoying the scenic views at night. Grills and bars have also been developed, allowing families to enjoy wonderful times together. This post outlines some of the waterfront restaurants in Buffalo, NY, that you should make a point of visiting.
Templeton Landing
Templeton Landing is an amazing place to host weddings, graduations, thanksgivings, bachelorette parties, bridal showers, and other celebrations. It offers various options, such as the grand ballroom, skyline room, buffalo room, and marina room. This allows you to choose a space favorable for your guests, depending on how many they are and the nature of your event. Their website allows you to book and consult an event specialist, allowing you to plan your events early, even when you are not in town.
Buffalo River Works
Buffalo River Works is a fantastic location if you enjoy sports. This waterfront restaurant is an all-fun-and-games hub. Their winter activities include open skating and rink, curling and leagues, ropes courses, and ales and axes.
They also offer several team-building activities and tours designed to make it more fun to bond and learn together with your family or a group of your peers. All the events this restaurant hosts are marked and updated on their online calendar to make it easier for you to plan early on. It is advisable to make prior bookings of an event to avoid last-minute disappointments.
Charlie's Boat Yard
A waterfront restaurant brunch is really special, and this is exactly what you can get at Charlie's Boat Yard. The restaurant has a vast menu, allowing you to enjoy new treats or stick to your comfort zone. Their menu includes appetizers and sides such as calamari, stuffed peppers, taco trio, meatballs, and chicken wings. They also have salads, sandwiches, and entrees. It is an ideal place for brunch, dinner, and lunch. They also host private parties and luncheons on their second-floor space that offers a beautiful view of the outer harbor.
Resurgence Brew
Resurgence Brew offers an amazing place to enjoy your beer. The Chicago Street restaurant is an amazing venue for friends and family to catch up while enjoying the wide range of drinks offered. They also have a pop-up beer garden that comprises a truck with all the ordered drinks, amenities such as trash cans, and staff to make your work seamless.
The drink categories offered include beer, wine, liquor, and non-alcoholic packages. They have an exclusive beer menu, brunch, and full dining menu, allowing you to enjoy a vast array of choices. You can also order their drinks and enjoy them at your home. Online reservations are also available, making your work easier.
Shuck Shack
Shuck Shack is the ideal waterfront restaurant if you enjoy seafood. Their menu includes shack specials, oysters, appetizers and grill menu, beer/wine/beverages, and dessert. Their site allows you to order your desired seafood and estimates a pickup time for you.
Clinton's Dish at Canalside
Enjoy the ocean air on an open patio located on Central Wharf Boardwalk near the corner Prime and Perry streets. Clinton's Dish at Canalside offers delicious food and ice-cold beer at their expanded beer garden!
Waterfront Dining in Downtown Buffalo NY
Buffalo, NY, is an amazing place to spend your vacations and holiday get-away. The waterfront restaurants create memorable moments for everyone. When visiting the area and looking to invest in property or rent an apartment, Ellicott Development is your ideal partner.
We will provide you with the best apartments to spend your nights strategically closer to various activities in the town. Our vast array of hotels are also stunning, featuring luxurious amenities such as swimming pools, bowling alleys, fitness centers, hotel bars, and covered parking lots. They relieve you from the stress and hustle of looking for accommodation on each street and ensure you enjoy your stay in Buffalo, NY. Contact us to send a message and make a reservation for your next stay.
Image Source: Harold Stiver / Shutterstock