Stay Cozy at The Mosey
Our favorite Mosey Package. The Stay Cozy @ The Mosey gift card includes an overnight stay, $50 to Hooked and $80 to Tres Aurae Spa.
Gift card price includes tax. Gift cards will be mailed via USPS. Advanced reservations required for hotel and spa and recommended for Hooked.
Expires 6/30/2022, and will be extended if needed based on Covid
---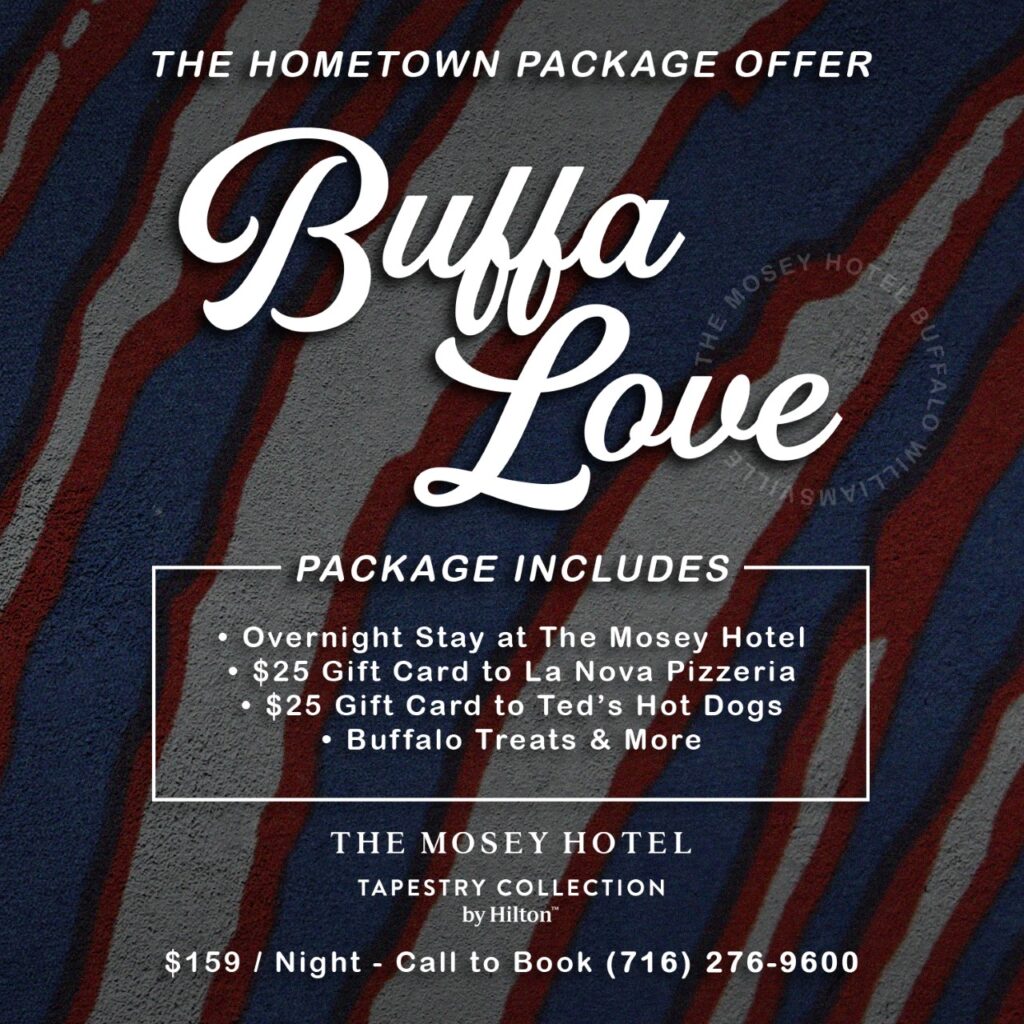 BuffaLove Package
Welcome Home For The Holidays! A mini "Taste Of Buffalo" starter kit is just what any out-of-towner needs to feel the hometown vibes! Book this overnight package today and get excited to experience the BUFFALOVE.
Package Includes:
Overnight stay at hotel
$25 GC to LaNova
$25 GC to Ted's
Buffalo Treats
$189/night
Or call (716) 276-9600.