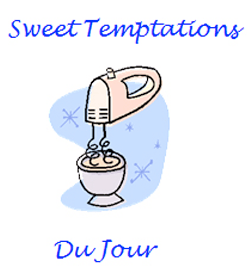 Spotlight:
Sweet Temptations
A City of Buffalo Artists Market Sponsor
Owners: Barbara and Michael KeatingLocation:
220 Allen St
Buffalo, NY 14201
Contact:
www.sweettemptationsbuffalo.com
(716) 536-0567
Q&A
About our business:
Barbara started our baking business about 15 years ago, first selling at church and school craft fairs, then at a number of local Farmers' Markets. About 10 years ago, Barbara expanded her reach and began a number of wholesale arrangements, most notably Guercio's Market on Grant Street in Buffalo.
As time went on, we ran out of room at home, and began renting commercial kitchen space in order to meet the demand of our products at the farmers markets, festivals, and stores.
In summer 2014, Barbara and Michael (recently "retired") purchased property in the heart of Allentown, and in the spring of 2015 we opened our retail shop on Allen Street. In addition to our retail store, we sell our baked goods at Guercio's, Caffeology, and we continue to enjoy a number of local festivals and fairs throughout the year.
Our Eastern European recipes have been handed down from generation to generation; most notably our Croatian Apple Strudel and Polish Cheesecake. We recently began a Croatian Apple Strudel Workshop, which has been very well received, and we will continue with a schedule after the Holidays.
Why we decided to sponsor the Artists Market?
This event is a perfect kick-off to the Holiday Season, and we would like to showcase our delicious and very popular Holiday Cookie Collection at the event, and make holiday gift giving a little easier. We are just minutes from downtown Buffalo.
What charitable or philanthropic work does your business do?
We happily donate many gift baskets and gift certificates to various non-profit organizations throughout the course of the year.
Company's greatest accomplishment so far?
Working with our family and using recipes handed down from generations before me and being able to share these with the community.
Working and being located in Buffalo
We appreciate our customers who like to shop local. We are able to operate a unique, old-world bakery with Eastern European specialties, all made from scratch. We embrace our neighborhood (we live upstairs from the bakery) and feel the same in return from all our neighbors. We wouldn't live anywhere else in the world.