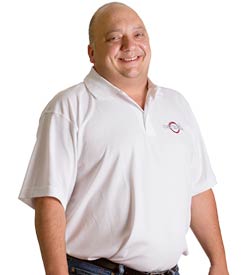 Spotlight: Nick Pitillo
Owner of Osteria 166
"We wanted to create a place with a great vibe. A place where all are welcome to break bread with friends and leave as family."
Location:
Osteria 166
166 Franklin St, buffalo, NY …
Corner or Franklin & Mohawk, Across from Buffalo Convention Center
Hours:
Monday – Thursday 11am – 10pm
Friday 11am – 11pm
Saturday 5pm – 11pm
Closed Sundays
Website:
www.osteriabuffalo.com
Q&A
Where did you grow up?
I grew up in Ellicottville, NY and was raised in the restaurant business. My family owned restaurants and bars and I also worked for close family friends in High School at Madigans in Ellicottville.
What did you study in school?
I went to Rochester Institute of Technology for my Bachelor's Degree in Hotel, Resort and Restaurant Management and went to Medaille for my Masters in Organizational Leadership.
What is your greatest accomplishment so far?
Our recent Three Year Anniversary was a great opportunity to reflect on what our team has accomplished. I am just so lucky to have assembled a team of individuals who work so well together and are truly a family. As cliché as it is, it's true with my team. My Chef/Partner Jeff Cooke and I have assembled a great team, which has allowed us to expand to three restaurants in the first three years. I would have to say my greatest accomplishment is putting together the team of people that have chosen to work with us, when there are so many other great options out there.
What inspires you most?
I am most inspired and motivated by the knowledge that my wife Kendra, my daughter Olivia, our partners, and the families of all of our people, depend on us to make the right decisions. It certainly makes us think though all of our crazy ideas when you consider what is at stake.
What is the best part about working in the restaurant business?
The PEOPLE!! Some of my closest friends in life are people that I work/worked with, or that I met because something went wrong when they were in as a guest and we formed a bond after that. I can't tell you how awesome it is to go to a wedding of two people that met at our place or when a staff member who you gave a chance to is able to buy their own house, etc.
If you could give one piece of advice to a large group of people, what would it be?
MAKE A RESERVATION!!!!!! And eat family style.
What is your favorite menu item at Osteria 166?
Everyone will expect me to say our meatballs, and they rock…but we have the best steaks and our team does it right! So a tomahawk Ribeye with so agli olio pasta and some arugula is my favorite go to. And the Carbonara is pretty damn good!