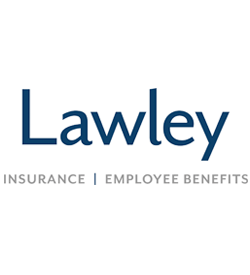 Spotlight:
Lawley Insurance
A City of Buffalo Artists Market Sponsor
Location:
Downtown Buffalo
Website:
LawleyInsurance.com
Q&A
About our business:
Founded in 1955, Lawley is a Top 100 Independent Insurance Broker, offering full-service insurance, employee benefits and risk management consultation to businesses and individuals across NY, NJ and CT.
Location, # of years in business?
Lawley has 9 locations across three states, and celebrated our 60th Anniversary in 2015.
Why we decided to sponsor the Artists Market?
One of Lawley's core beliefs is being a good community partner in all of the locations we do business. Supporting the arts is vital to creating a well-rounded community we are proud to live, work and play in, so we are honored to become involved with such a great cause.
What charitable or philanthropic work does your business do?
As we stated, Lawley is strongly committed to our communities, it has been one of our core values since the family-owned company was started. In addition to working with hundreds of nonprofits and organizations on their insurance and employee benefits needs, we actively support those and more through the giving of our time, talent and treasure. We actively promote our associates to volunteer their time for a wide range of events, while we sponsor many events and have associates active of boards spanning a wide variety of causes.
Being a family-run company, supporting the causes and philanthropic work in our communities will always be a responsibility we take seriously.
Company's greatest accomplishment so far?
Staying independent while growing in different cities by adding great people to our team. We have the ability to help people and companies protect their families and businesses which we have been able to do for over 60 years, we are very proud of that.
Whats the best park about working and being located in Buffalo
Our headquarters is in the heart of downtown Buffalo, so it has been exciting to see the progress not only made in the city of Buffalo but across the region. We have offices in Amherst, Dunkirk, Fredonia and beyond, so being a part of the community is important to us, and the people really make Buffalo what it is.