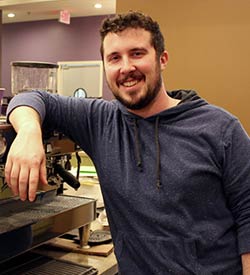 Spotlight:
Dean Goranites
Manager at Spot Coffee
Hours:
M-Thur: 6am-10pm
Fri: 6am-11pm
Sat: 7am-11pm
Sun: 7am-10pm
Location:
1 Delaware Road
Kenmore, New York 14217
Website:
spotcoffee.com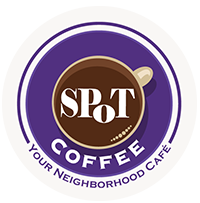 Q&A
Where did you grow up?
I grew up in North Tonawanda, NY, but I went to high school at St. Joseph's Collegiate Institute in Kenmore, so I know the village pretty well. I used to take the Delaware Ave. Metro bus to and from school every day, so I'm very familiar with Delaware Ave and where our cafe will be opening.
How did you get into your profession?
I spent my high school days hanging out at Spot Coffee on Elmwood Ave, and my time spent there fostered a love for the company that carried on into college and beyond. My family has business experience opening and running three day care centers in WNY, and we began to work together to expand our footprint beyond child care. We were planning on opening a cafe of some sort together, just when Spot announced they were beginning a franchise program. It was a perfect match!
What did you study in school?
I went to Canisius College for a bachelor's degree in English.
What is your greatest accomplishment so far?
Opening this business! After all the time and effort we've put into getting the cafe off the ground, it's rewarding to know opening day is just around the corner.
What is your favorite part about your business?
Getting to meet and form friendships with my neighbors here in the Village of Kenmore. I've moved into the village recently to be closer to the business, and having the privilege to meet and serve the area on a person-by-person basis is what I'm looking forward to most.
How do you take your coffee?
Light cream and light sugar, but our coffee is great anyway you take it!
What is your favorite food item on the SPoT menu?
It's tough to choose! The Mike's Sandwich is a crowd favorite, and it's up there on my list, but our pizza is awesome too. I think our pizza is one of the more underrated items on our menu.