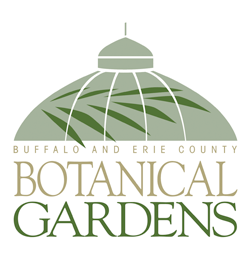 Spotlight:
Buffalo and Erie County Botanical Gardens
A City of Buffalo Artists Market Sponsor
Location:
2655 South Park Avenue
Buffalo, New York 14218-1526
Phone: 716.827.1584
Website:
BuffaloGardens.com
Q&A
About our business:
We opened our Gift Shop in 2005 and we offer a unique selection of gifts ranging from plants, nightlights, umbrellas, Botanical Garden apparel, gardening accessories, and so much more. We work with many local artists and offer buffalo merchandise, handcrafted jewelry, pottery, books, and soft goods. Our inventory changes regularly so visit often, and remember Botanical Garden members receive 10% off all gift shop purchases.
Why we decided to sponsor the Artists Market?
The Artists Market is a unique opportunity to showcase our Gift Shop outside of the Botanical Gardens.
What charitable or philanthropic work does your business do?
The Botanical Gardens Society is a 501(c)(3), not-for-profit organization with a mission to inspire curiosity and connect people to the natural world through its historic living museum.
Company's greatest accomplishment so far?
Honoring the vision and legacy of extraordinary men and ensuring the Botanical Gardens thrives for generations to come. We are proud to be a gathering place where visitors can find peace and harmony and enjoy the simple power of the natural world.
What is the best park about working and being located in Buffalo?
The people! The Botanical Gardens welcomes over 100,000 visitors annually and it is inspiring to meet people from all over the globe with a shared love for horticulture and the natural world.