Ellicott Development offers over 650 units within 71 property buildings around Western New York! When trying to find an apartment unit, Ellicott Development has great options providing something for everyone. Whether you are looking for a one bedroom under $1,200 or a luxury three bedroom unit, we can show you just that!
One of our properties with available one- and two-bedroom apartment units located in Downtown Buffalo is 173 Elm Street. When entering the unit, you will be memorized by the exposed brick walls, refinished wood floors, large windows and so much more. Our price range starts at $1,495 for a one bedroom unit and go to $1,995 for a two bedroom unit. Also, on-site parking is included for this property building!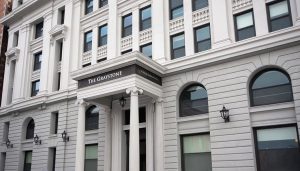 Another historic building with studio, one and two bedroom units available is the Graystone. It is a six-story Italian Renaissance building which was constructed between 1894 and 1897. The building is architecturally significant as one of the earliest examples of reinforced concrete technology in the construction of large-scale, multi-story buildings in the United States and is listed on the National Register of Historic Places. The refinished units offer affordable rental rates starting at $1,030 and goes until $1,595, which include heat.
One of our most luxury apartment units are located in Williamsville on Main Street, the Mosey. A variety of unique floor plans for our available two bedroom units offer clean, modern and upgraded finishes. Our price ranges from $3,075-$3,435 offering more than 1,500 square feet of space. One of our favorite things about this property is it is also a hotel, so the variety of amenities are right at your front door; indoor heated pool, fitness center, on-site restaurant and spa, concierge services, etc.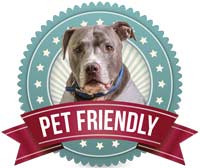 We saved the best part for last, when living in an Ellicott Development property, you can bring along your furry best friend! We just ask that you carry renter's insurance. Inquire now to take a tour of these beautiful properties (716)854-0060.