Main Content
Ellicott Development is a full service real estate management and development company with over 40 years of experience in Buffalo, Upstate New York and Western Pennsylvania. For all your commercial or residential needs, we'll use our extensive resources to help you find or develop the property that's just right for you.
Latest News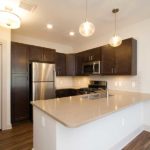 The Buffalo Living Tour began in 2012 and has become a local event favorite attracting thousands of people to view exciting and unique luxury lofts, condos and apartment units as well as new builds in Western New York.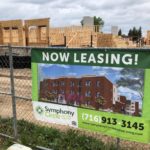 The Symphony Circle Active Living project at 271-291 North Street is going vertical. Ellicott Development is constructing the $30 million senior living facility. It will be three-stories fronting North Street but four stories in the rear.
In February 2018, Ellicott Development Company announced The Cooperage, a multi-million-dollar transformation of the former and long vacant E. & B. Holmes Machinery Company complex at 55 Chicago Street in Buffalo's Old First Ward. The Cooperage will deliver a vibrant mix of uses in an entertainment focused destination including Buffalo's Resurgence Brewing Company,