While Buffalo is overshadowed by bigger and flashier New York City, the state's second-largest city has so much to offer for residents and tourists alike. Many visitors plan a trip around Niagara Falls, but most would benefit from taking an additional day to enjoy the architecture, history and art of the Buffalo area.
We've put together three agendas for a great day in and around Buffalo. Enjoy one, two or all three; or mix and match to choose your own adventure and create the perfect day in the Buffalo area.
Buffalo for the Trendy Traveler
If you want to see a unique side of Buffalo and enjoy a mixture of timeless and trendy experiences, this is the agenda for you.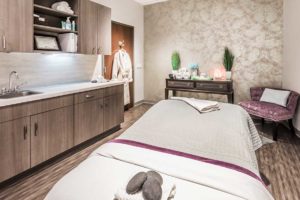 Stay: Wyndham Garden Buffalo
The Wyndham Garden Buffalo is the perfect launching point for a trendy traveler's stay in Buffalo. The hotel is within walking distance of a host of dining, shopping and entertainment options.
The best part? The hotel's highly-rated spa, Tres Aurae, offers services to get your ready for whatever adventure you choose. From nails and facials to a blow dry bar, a relaxing treatment awaits; the spa offers a variety of treatments tailored to both men and women.
See: Buffalo Pedal Tours
Can't decide whether you'd prefer to see Buffalo by foot or by boat? With Buffalo Pedal Tours, you can do both. Get together with a group of close friends or fellow travelers, and take off.
You can choose between a boat or a bike tour. You provide the legwork (literally) on one of their bike-powered barges. Tired of pedaling? No worries; they've got an engine onboard to provide backup and allow you to relax the rest of the way through your tour.
Many people don't want to spend valuable hours of their vacation in a movie theatre. At Buffalo's North Park Theatre, however, the film's just one part of the evening's entertainment.
The theatre's magnificently restored 1920s Art Nouveau style is worth arriving early for. Admire the stained glass panels and marvel at the auditorium's center dome, home to several classic murals by Raphael Beck.
And, in addition to the sights and sounds of the theatre, the tastes are worth writing home about as well. Frequent theatregoers rave that there's no other popcorn like the fluffy kernels you get at North Park.
Eat: Buffalo Proper
To cap off your adventuresome day, enjoy New American cocktails and cuisine at Buffalo Proper.
Mouthwateringly delicious food is standard here, and, surprisingly, the most difficult decision you'll make is whether to order the cauliflower or the brussel sprouts from the small plates menu. Our recommendation? Try– and savor– them both.
The drink menu is extensive and you get the added pleasure of watching their knowledgeable bar team mixing up cheeky offerings like the Techno Monkey or the Bareknuckle Boxer.
Buffalo for the Traditional Traveler
Arrive in style and stay a while. That's the motto of the stylish traditional traveler, ready to enjoy all the finer things Buffalo has to offer.
Stay: The Giacomo
"You don't just stay at The Giacomo; you experience it." The hotel's tagline rings true for guests who have had the privilege of enjoying a night in one of the hotel's 44 unique rooms and suites, many of which you can preview and swoon over on the hotel's website.
Originally built in 1929 and listed on the National Register of Historic Place, The Giacomo's Art Deco opulence has been recaptured and is on full display for visitors looking for the finer side of Buffalo.
And, as if the hotel itself weren't enough, visitors to The Giacomo are also within walking distance of Niagara Falls.
Kahlo. O'Keeffe. Warhol. Picasso.
The Albright-Knox Gallery includes some fascinating works from these renowned artists, and much more. Albright-Knox is full from ceiling to floor (see Polly Apfelbaum's Reckless to see what we mean by floor) with fascinating and thought-provoking art.
The gallery's exterior has plenty of fodder for the art lover's contemplation as well; sculptures on the grounds are available for view to all visitors, whether they choose to explore the gallery itself or not.
Buffalo owes its rich art and culture scene to its early prominence in the electric and energy sectors. Today the city continues to maintain a culture of art appreciation, including supporting its own professional philharmonic orchestra.
The orchestra performs in the Kleinhans Music Hall, considered one of the world's most acoustically perfect performance halls, and has for more than 80 years.
While classical concerts are on the orchestra's agenda, other events, including performances of popular movie scores in tandem with the films, make orchestral attendance accessible and enjoyable for almost anyone.
Eat: Hutch's/Giacomo Lounge
The ideal dinner for a traditional traveler looking to relax and dine on the finest? Hutch's steaks and seafood fit the bill to a T. You can't go wrong with a NY strip steak or a beef tenderloin, but culinary adventure seekers aren't shy about raving over the calves' liver.
For a post-dinner nightcap, unwind back at your hotel. Located in the first floor of The Giacomo, the Lounge features specialty cocktails and an extensive wine list, perfect for relaxing before turning in.
Buffalo for the Relaxed Traveler

Looking for a day of fun that lets you stay comfy and leaves plenty of room for exploring and taking in the sights? Here's what we have on our agenda for our relaxed Buffalo traveler.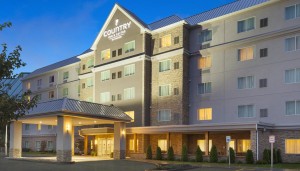 Stay: Country Inn and Suites- Buffalo
If you believe you shouldn't have to decide between putting your money toward a great place to stay or enjoying your other travel excursions, Country Inn and Suites is a great place for you.
This pet-friendly hotel is conveniently located for sports fans too, not far from New Era Field and the hometown team, the Buffalo Bills. Guests rave about the comfortable rooms and the inviting fireplace that graces the lobby.
See: OpenAir Autobus
This tour company touts that they're not only the best way to see the Buffalo area, but to smell it too! The city is home to a host of distinctive aromas, from toasty oats to world famous wing sauces.
The OpenAir autobus features knowledgeable tour guides that can point out and illuminate Buffalo's many architectural and historical treasures, including Kleinhans Music Hall, the Ellicott Square Building and the mansions of Millionaires' Row.
There's no more Instagrammable sight in Buffalo than a forest of grain silos painted to look like a six-pack. Go ahead, you know you want to snap and share that photo.
All kidding aside, the Buffalo Riverworks is so much more than just the silos. The repurposed area has become a destination for sports, recreation, concerts and more. Visitors and residents alike could spend an entire day here watching hockey, testing their wits in an escape room and sampling wares from RiverWorks Brewing Company.
Eat: Osteria 166
The Italian term "osteria" means a simple or casual restaurant, similar to the concept of a tavern. The atmosphere at Osteria 166 fits the bill, but while its fare is simple, that doesn't mean it's bland or boring.
Instead, the restaurant focuses on simple, flavorful ingredients in interesting combinations; the pan seared sea bass, for example, has a unique sauce proposal every night. Other familiar favorites include The Family's Spaghetti and Meatballs smothered in "Nani's Sunday Sauce," a rich, flavor-packed tomato concoction.
What's the best thing about Buffalo? These travel itineraries are just the tip of the iceberg when it comes to Buffalo's offerings. The city's ongoing renewal and development means new activities and excursions are always on the horizon. Choose your own adventure in Buffalo; you can't go wrong.
---
Image Sources:
https://www.northparktheatre.org/
https://thegiacomo.com/niagara-falls-hotel-rooms/
https://www.facebook.com/BuffaloPhilharmonicOrchestra/
http://www.hutchsrestaurant.com/
https://www.facebook.com/RiverWorksBuffalo/