Article via Buffalo Business First
By James Fink
A trio of projects that collectively represent more than $106 million in private sector investment by Ellicott Development Co. cleared the Buffalo Planning Board.
The board, Monday night, approved: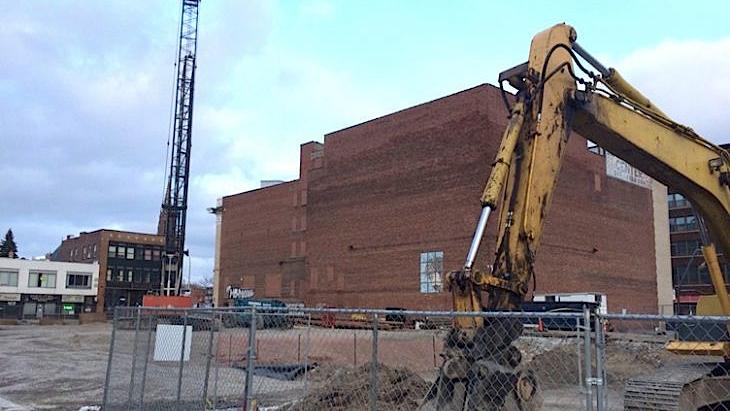 • Minor design modifications for Ellicott's $66 million mixed-use project that's centered around the former Buffalo Christian Center complex along Pearl Street.

Work has already started to demolish the former Batchelor Apartments on Franklin and Tupper streets to make way for the 12-story project that will be anchored by a 110-room, hotel, 28 apartments and a mix of restaurants and retail tenants.
The project also includes an enclosed five-story parking ramp and will use portions of the early 1900s-era Buffalo Christian Center for a pool and meeting space and the continued home for the Road Less Traveled Productions theater.
William Paladino, Ellicott president and CEO, said he expects the first phase of the project to be completed by June 2018 and the entire complex to be completed by fall 2018.
Paladino said he is negotiating with several national hotel chains, but declined to identify them.
"It will be unique, we hope," Paladino said.
• The planning board also approved Ellicott's proposal to construct a six-story building at 1091 Main Street that will serve as the centerpiece of the Our Lady Lourdes Church campus.
The property virtually neighbors the Buffalo Niagara Medical Campus.
Tom Fox, Ellicott director of development, said the 167,000-square-foot building is being marketed exclusively to office tenants, especially those who want to be near the medical campus. Several prospective leases are in the offing.
Plans show the building connected to the 1898 former church by a two-story wintergarden-like walkway.
Fox estimate the project's development cost in the $35 million range.
The plans come a few years after Ellicott Development acquired the Our Lady Lourdes Church, a historic structure that has been vacant since 1993.
Fox said the church will also be renovated for office tenants.
"There will be no residential in the church," he said.